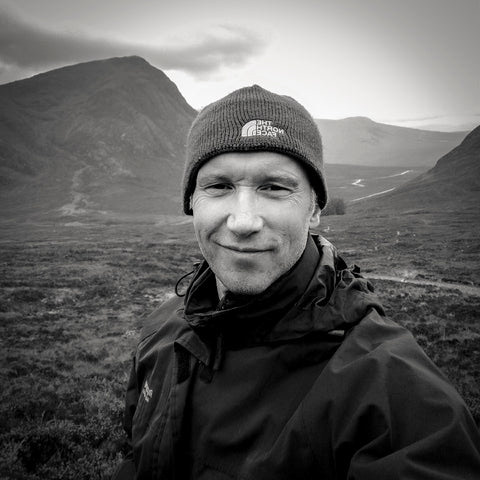 Originally from N-Ireland, I now live in the North East of Scotland. Photography has been a hobby for about 30 years and I still get that excitement every time I pack my camera gear and head out! My passion lies with black and white landscape photographs and Scotland rarely fails to provide me with opportunity.
I started photography when I was 18 by building a home darkroom and processing black and white prints. I used an old Praktica 35mm hand-me-down system. It took me about ten years to progress to medium format cameras, better darkroom equipment and fibre based papers.

Like the rest of the industry I moved to digital in the early 2000s. However, I initially struggled to match the tonality and beauty of those darkroom prints. Only with the onset specific digital cameras could I feel satisfied with my black and white imagery. I am very fussy in my perfectionism!

30 years later, I would say I have finally found my voice and photographic style. I have built a portfolio not only that I am proud of but one that I feel is consistent.

In terms of gear, I gravitate towards cameras that excel in black and white performance. Recently I've used the Sigma Merrill range and found that their Foveon sensor produces the most sublime monochrome with beautiful tones and detail that just pops.

Currently I have been using Fuji and find that their X-Trans sensor also lends itself well to black and white imagery. I alternate between using their film simulation recipes in Jpeg and using RAW.

My day bag has the following:

- Fuji X-E3 camera
- Fuji 18-55mm XF lens
- Fuji 50-230mm XC lens

Of course, it goes without saying that the single most important piece of equipment is the flask of coffee I take with me.

I hope you enjoy my photography as much as I do. Thank you.
Dave Morrow.